Just drove past the Brit. up the A500 and noticed that a new feature has been added to the ground.
It's the mural, made up of lots of pictures of Stoke Fans, to form an image of Sir Stanley Matthews. The project is the result of "proud to be a potter"  see link here http://www.proudtobeapotter.com/
A story promoting the idea from the official website is here http://www.stokecityfc.com/page/NewsDetail/0,,10310~1945264,00.html
Two pictures from the website that I picked up on are  below
I must say it's very impressive and can be seen from quite a distance away. It definitely adds to the ground.
It's the first of two, I guess the other will go on the the twin column near the club shop.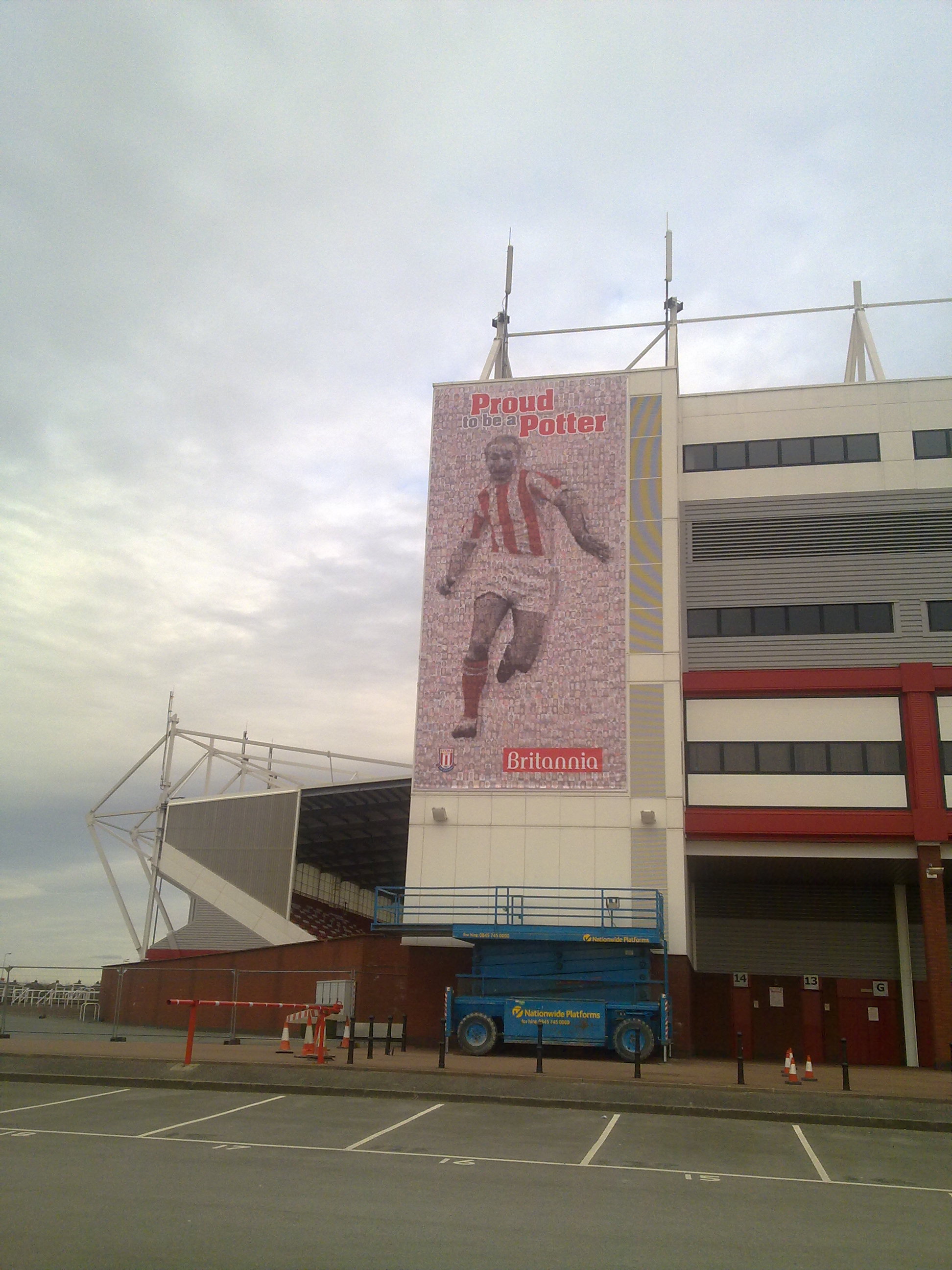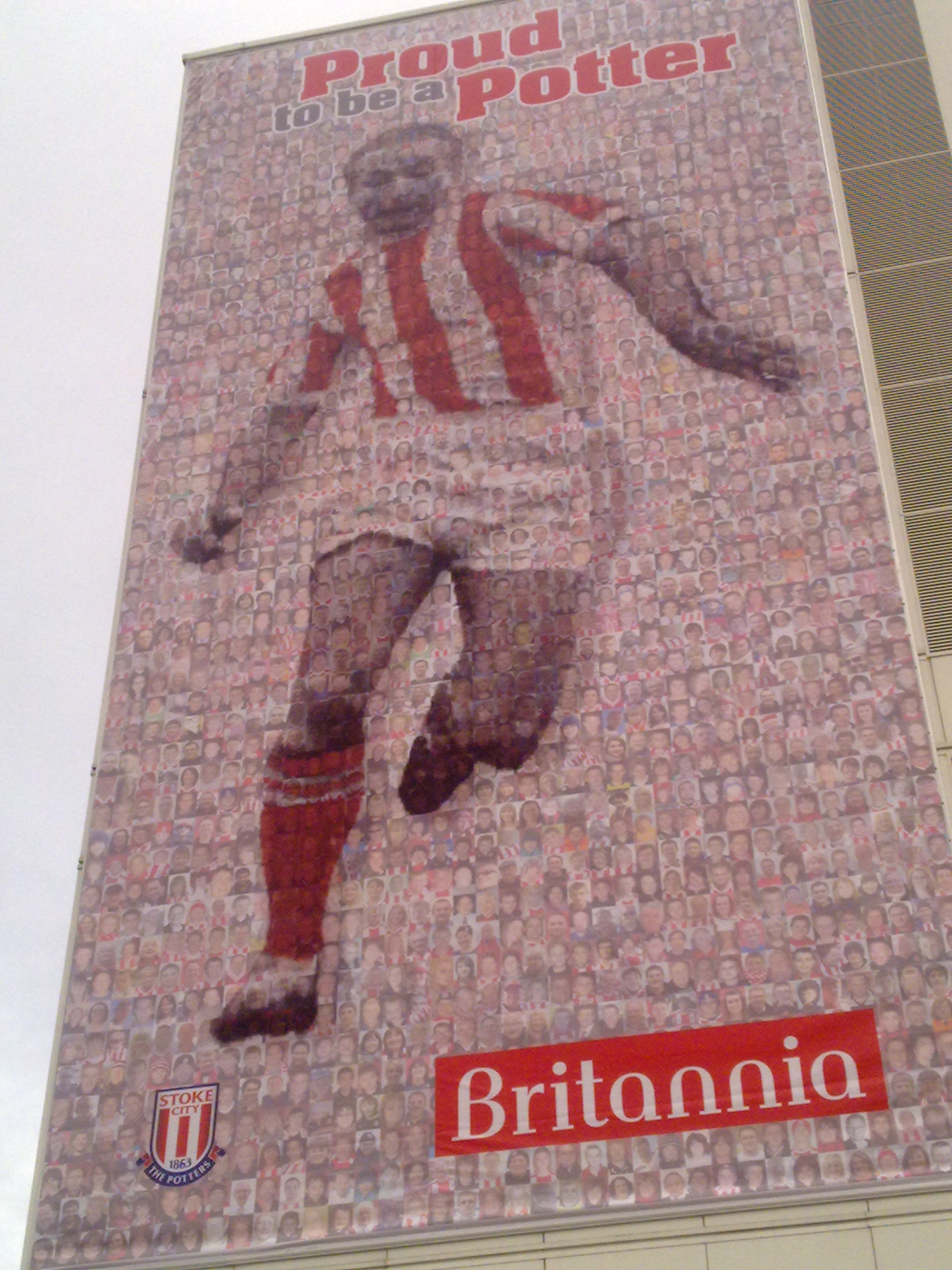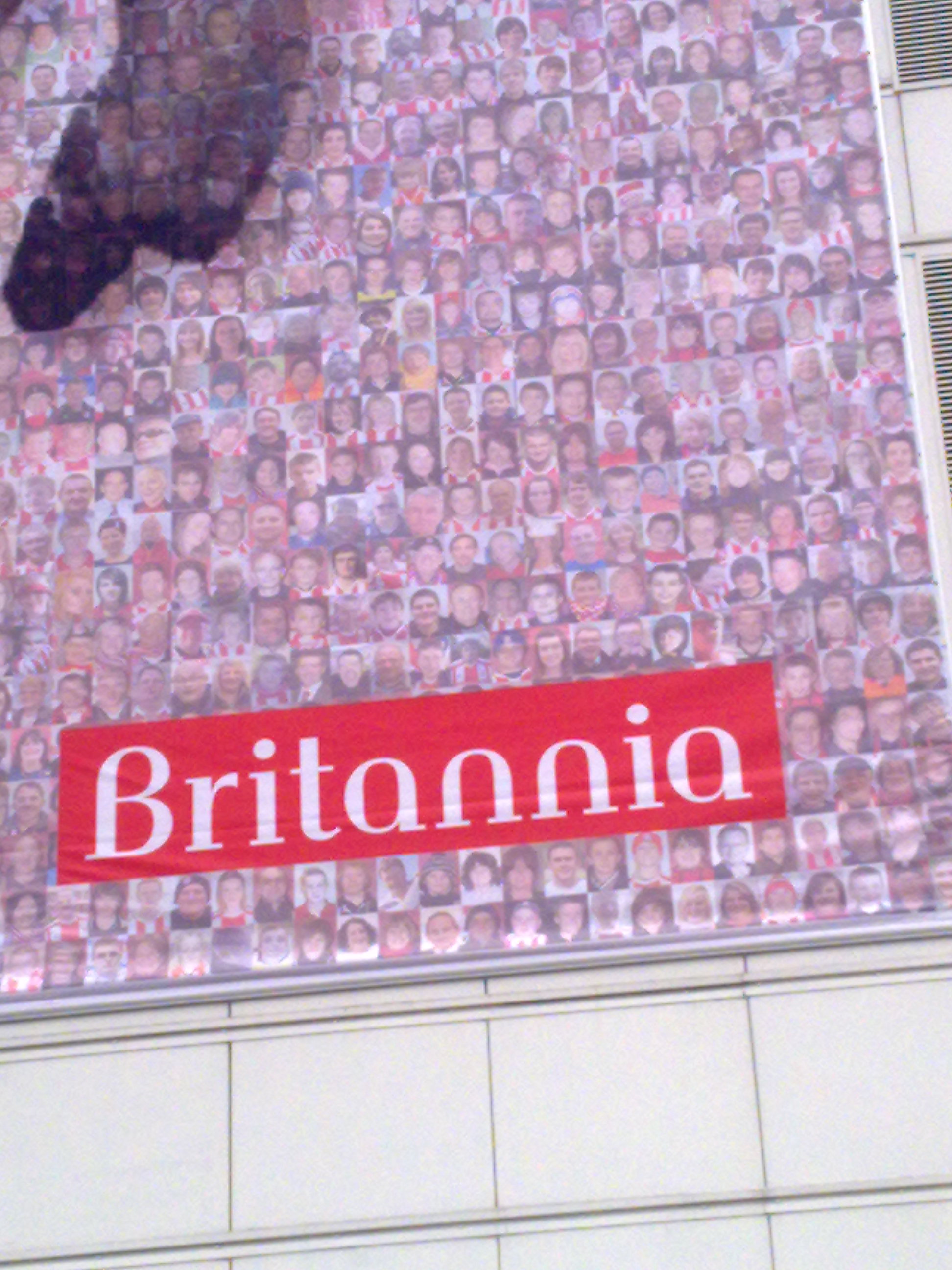 Our own tribute to the Wizard of the Dribble is our "God is 7" T shirt.
 For every shirt sold we make a donation to the great cause The Sir Stanley Matthews Foundation www.ssmf.co.uk